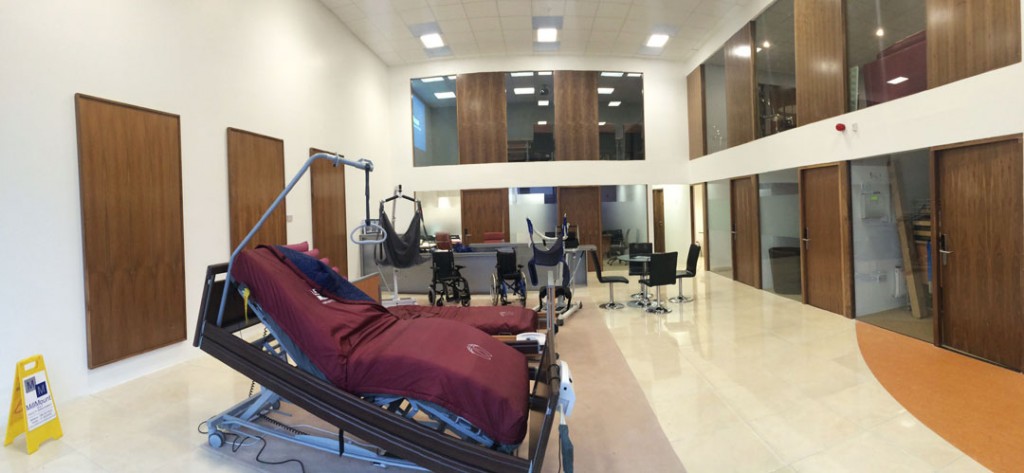 Millmount Maintenance also provide medical equipment. Millmount are main agents for German Manufactured profiling beds .Bock. All .Bock's profiling beds have a 2-year manufacture warranty.
Medical Showrooms
All our medical products are on display in our showrooms so as our customers can physically view the products before purchasing. We carry a large quantity of stock which is available for immediate delivery. We also aim to carry a large quantity of spares for all the Equipment we service & supply.
Our Main suppliers are:
.Bock – Medical beds
Harvest – Beds, Static Mattress, Air Mattress
Moretti S.p.A. – Hoists
Domiflex Low Classic
Patients benefit from the safety provided by a special low bed. The height of the domiflex low classic can be lowered all the way down to 21 cm, minimising the risk of injury to patients if they fall out of bed while they sleep.
Millmount can provide next day delivery on this profiling bed nationwide.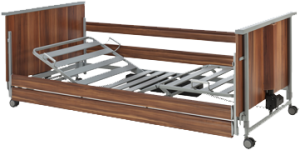 Practico Ultra Low
The practico ultra low helps patients at risk of injury from the use of measures that limit their mobility. The low resting position of just 9.5 cm off the ground protects restless sleepers against injuries − and supports carers in their work, because there is no need to put out roll-down mattresses in the evenings before patients go to sleep.
The practico ultra low can be raised to a comfortable 80 cm when carers perform their work, and integrated telescopic side rails provide safety for the patients in higher lying positions. Thanks to the special lifting column mechanisms in the head and lower leg section, the bed provides unobstructed clearance for lifters and grab rails to help patients out of bed.
Kompass Series
Millmount are agents for Mopedia, Italian manufactures of patient Hoists and slings. The Kompass patient lifts are intended to lift and move people with motor difficulties. The design and quality of these products guarantee comfort, safety and reliability. The electric patient lifts can lift up to (180Kg) and have a square-shaped frame in painted steel. They have swivel castors and an adjustable base which allow to enter every room easily.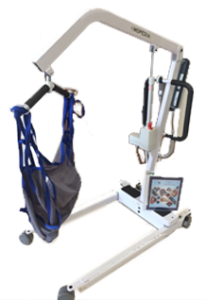 DeVibiss
Millmount are agents for DeVilbiss who are world leaders in the design and manufacture of respiratory medical products that address the respiratory needs of patients in institutional and homecare settings.  There primary product lines include sleep therapy, pulmonary drug delivery, stationary and portable supplemental oxygen, homecare suction devices, and ENT Professional instruments.
The DeVilbiss iFill Personal Oxygen Station represents the latest in portable oxygen convenience, providing unmatched flexibility and ease of use. The iFill unit extracts purified oxygen from room air using oxygen concentrator technology and pressurizes it to fill oxygen cylinders.
Mattress Decontamination
The use of pressure relieving appliances such as Air Mattress has increased over the last number of years, and without Mattress Decontamination there is the potential transfer of pathogenic microorganisms from these appliances.The problem is compounded by the frequent practice of transferring mattress from one patient to another. There is a need to ensure that effective measures are taken to decontaminate pressure relieving appliances between each use.
Millmount have a purpose built dirty/clean-rooms for the decontamination of mattress and we offer a collection, decontamination and return of mattress to our customers.
More Information:
Contact: susan@mmsl.ie